Quarterly Pest Services
On the initial service, we perform both an interior and exterior treatment for lasting pest prevention inside your home. In addition, you will get a seasonal pest maintenance service (Every 3 months) to keep those pests at bay. If there are any covered pests on the interior in between recurring treatments, upon request we will come out for no extra fee!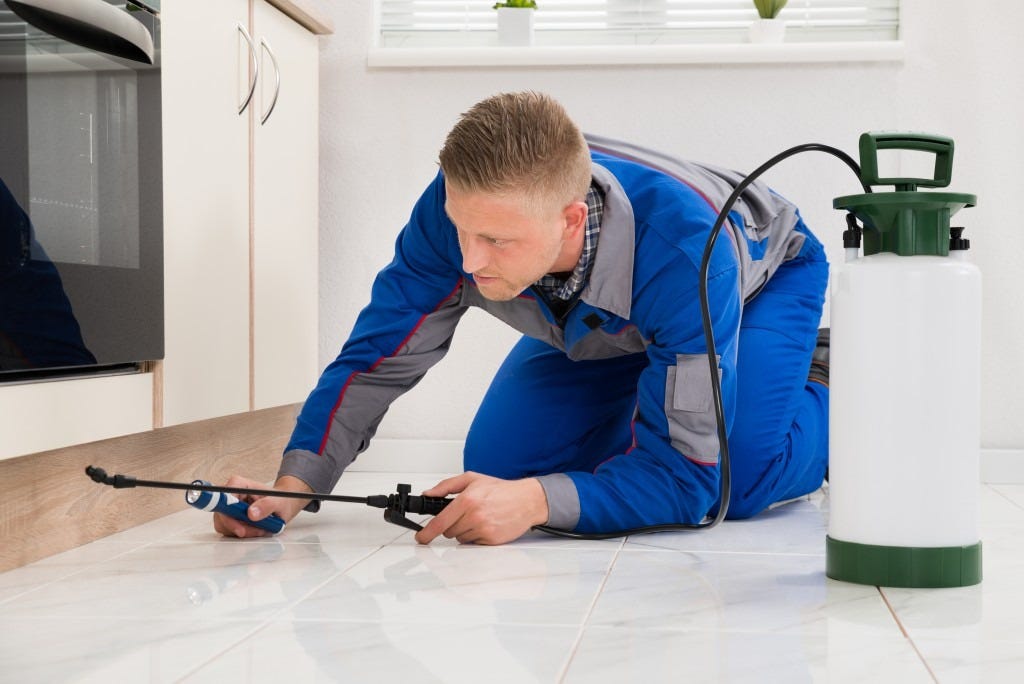 Kitchen Area
We remove the wall outlet plates and place cockroach and ant bait behind them, and inject in the wall void an insecticidal dust product that lasts as residual protection for up to 8 months on the interior. In addition, we treat behind the kitchen appliances, where pests tend to harbor.
As an added pest protection, we place gel bait in corners of the cabinet and cabinet hinges, as well as the railing of drawers, where your items will not come in contact with our products, but pests will.
Bathroom Area(s)
Similar to the kitchen area, we treat outlet plates, bait inside of cabinets, pull back pipe flanges under the sink(s), behind the showerhead and toilet, and apply pesticide dust in those areas for lasting protection.
Exterior Web & Wasp Nest Removal
We inspect the perimeter of your home and knock down wasp nests and spider webs, we then apply residual insecticide product on the end of the brush to prevent the pests from rebuilding the nests.
Perimeter Spray/Framing Windows & Doors
We place insecticide products, which last up to 3 months as residual pest protection, down by sprayer along the foundation of your home, as well as cracks and crevices on the exterior that a pest may be able to enter through. As added protection, we also apply that product around windows, doors, and garage doors.
Time-released Clay Granule Pesticide
As an added stage of pest defense, we spread sand-sized clay granules up to 10 feet out around your house that are time-released and keeps working for months in your yard. This treatment is great for ant control in yards, as well as knocking down populations of fleas and ticks.
Cocktail of Granular Baits
We use a mixture of baits for various species of pests, for this treatment. We spread bait throughout foliage and other debris where pests may hide, knocking the population down before they enter your home.
Something BUGGING you ?
We can help, get in touch today!